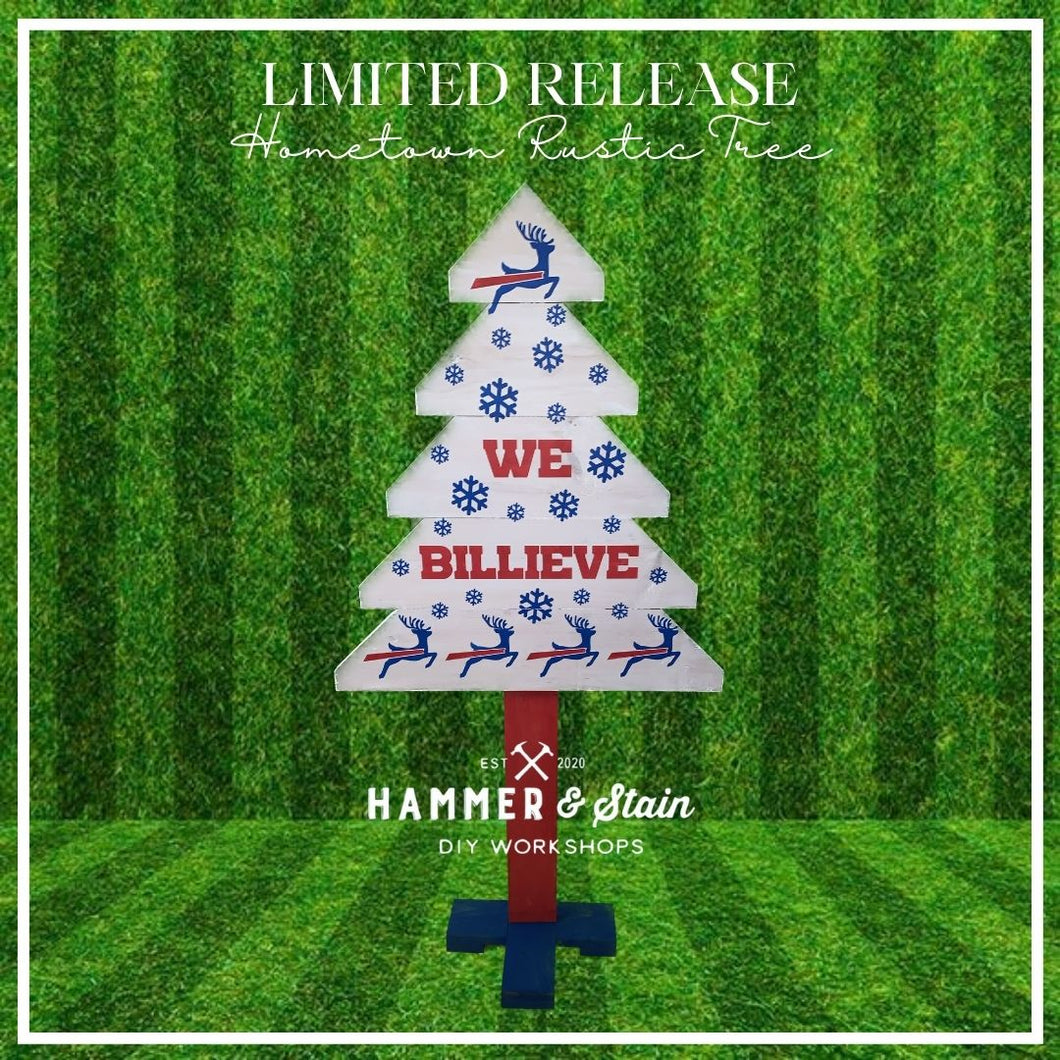 Hometown Rustic Tree
Hammer & Stain Buffalo
🎄LIMITED QUANTITIES🎄

We Billieve this is the perfect addition to your holidays! 
Hammer @ Home Kits include everything you need to complete your project! 
Unfinished project, Stencil, Paint/Stain & Instructions. 
*this project will require a Philips head screwdriver not included*
No TIME! No problem!
Choose the "make it for me" option and let us make it for you! 
Regular price $55.00 Sale
Terms
Once your order has been submitted we are immediately beginning the process of production of your personalized stencil. Please note all orders are nonrefundable. If you are unable to attend your scheduled workshop we will make every attempt to fit you into another workshop. Hammer & Stain reserves the right to make any amendments to this policy at any time. Notification of any changes will be published on this page. If you have any inquiries regarding cancellations or any of our other policies please contact us.